It was about a year ago that I heard from my friend, Dom; he was holding a copy of Called, the first copy I had ever seen. I made my way to Portland that weekend to speak on C. S. Lewis to a room full of folks at Dom's church. It was then that I saw my words in print for the first time.
It's tough to put into words how much that moment meant. That was one year ago this month.
Launching Called
Over the past year, I've been bowled over by the kind of experiences I had only ever dreamed of.
We gathered together with family and some of our closest friends last February to celebrate the book launch in my favorite coffee shop back in Washington State. Jen put on a full English tea, I signed some books, and we got dressed up for a C. S. Lewis-themed photo shoot.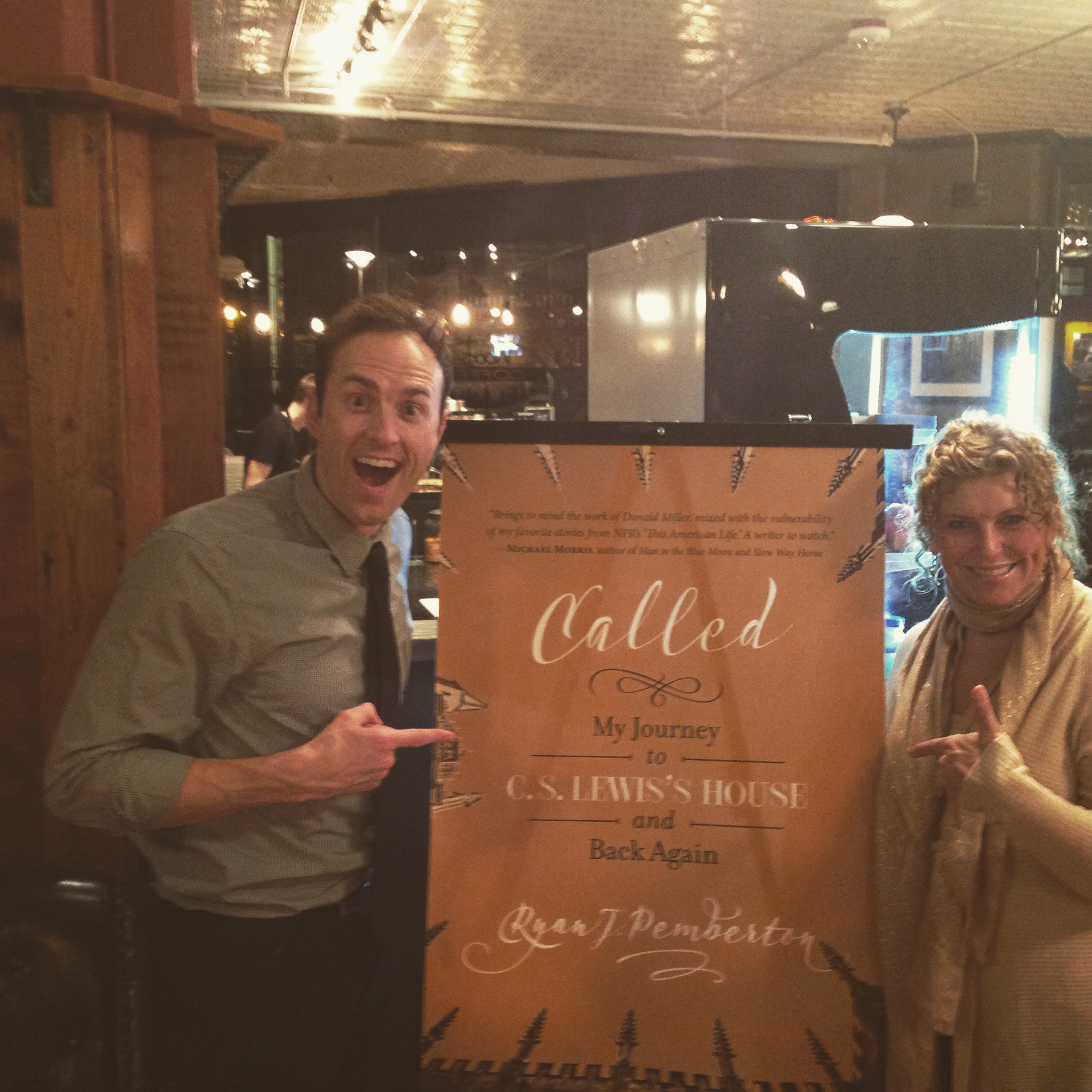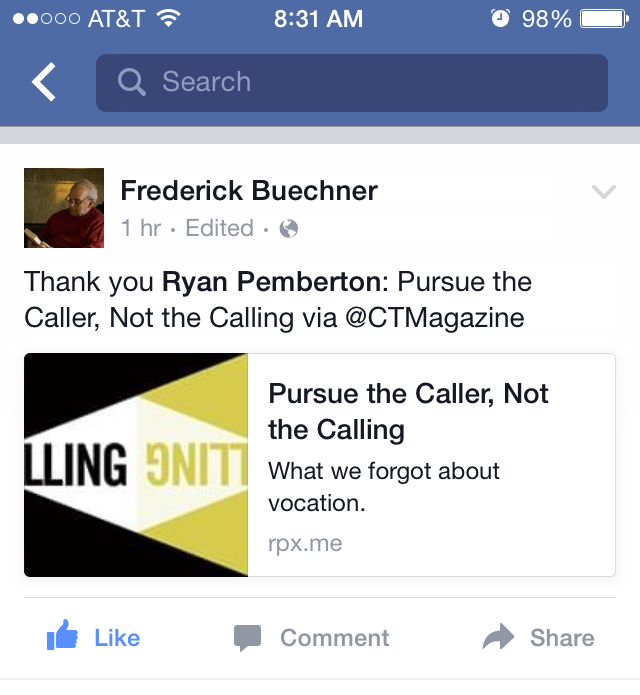 I began receiving photos of Called showing up in all sorts of places. My friend Ignacio sent a photo of his copy in front of the Sheldonian Theatre in Oxford.
The story of Called was shared on radio stations across the country, and I was invited to share from Called in several States. The book was reviewed alongside some of my favorite authors, it showed up on several end-of-the-year book lists, and our story graced the pages of Christianity Today. I was even publicly thanked for my words by one of my all-time favorite authors, Frederick Buechner.
It was all beyond a dream come true.
Hearing From Readers
But, hands down, the most meaningful experiences have been hearing from those who read the book and were touched enough to write and share their response. What I could not have expected was just how many readers would resonate with our story.
I heard from a young father who recently left a good job to return to seminary, and who was struggling with the decision amidst challenging courses and trying to be there for his family. "Your book was perfectly (need I say, divinely) timed for my encouragement," he wrote after his wife gifted him Called for Christmas.
I heard from a man who lived in C. S. Lewis's old house on sabbatical years ago, and who unearthed Lewis's favorite brick bench beside the pond just behind his home, at the foot of Shotover Hill. The same brick bench where I spent so many evenings sitting and thinking.
Several readers wrote to confess their own calling to write, and how they felt emboldened to get started with their own story after reading Called.
I heard from a reader who felt crushed and depressed in his job, but who also believed God was asking him to stick with it. "Thank you for writing and for sharing your journey through the wilderness and your calling," he wrote. "It's given life and strength to my bones and encouraged me to keep on going."
I even heard from my old manager at the marketing firm where I used to work. He wrote to say he had no idea what our journey had meant or cost before reading Called. He also wrote to say our story left him inspired.
And I heard from several readers who wrote to say that they had people in their lives who just had to read this story.
Life After Called
At the end of Called, I confessed that leaving Duke and returning to our old hometown in the Pacific Northwest was both exciting and scary. It was scary because I had no idea what was in store when we got there. It was exciting because I was certain that this was the path God was calling us on–much like when we first left.
I'd be lying if I said all of this journey has been a dream come true. In fact, that first year after leaving Duke and returning to Washington will go down as one of the hardest. But that's a story for another time.
What has been true of my story is that God continues to surprise us as we seek to live into His call. We're now living in the Bay Area; I'm now working as a University Minister in Berkeley. I spend my days talking about life and faith with some of the brightest, most thoughtful students I've ever met. And I regularly find myself thinking, "This is my job..."
It's not a path I could have imagined when we first set out for England all those years ago, but somehow it feels just where we're supposed to be. Even in the valleys.
I was having breakfast with a student the other day, listening to what God is up to in her life, where she sees Him leading, and maybe even changing her course. It was toward the end of our conversation that she said something that wet my eyes.
"I'm so glad you are here doing this, Ryan, rather than off in the business world. You have had an impact on me, and I know on so many others here, too."
She doesn't know about some of the more difficult valleys of our journey, but in that moment, perhaps without even knowing it, she affirmed this road that God has been leading us on, and continues to lead us.
Which got me thinking, how many others are just waiting for permission to pursue that journey that God is patiently inviting, perhaps even encouraging them on?
How many others are being called, perhaps to leave, but also perhaps to stay, but to stay in a new way?
How many out there need a nudge?
Let's Encourage Someone Together
To celebrate Called's one-year anniversary, I would love to personally encourage others to live into the call God has on their life.
But I need your help.
Before leaving for England, I had several people speak words of encouragement into my life that gave me the permission I needed to live into the call I felt. Perhaps you know someone like that.
If so, send me an e-mail (below) briefly describing someone you know who needs an encouragement to pursue God's call on their life, along with the address where to send it (yours or theirs) anytime during the month of March. I will pick out four stories, sign a copy of Called and include a personal note of encouragement to each person, and then send out one copy a week during the month of March.
No charge. No gimmicks. Just an e-mail to me anytime this March.
I look forward to hearing from you, friends. Let's encourage someone together.
Oh, and thanks for reading. Really, it means the world.
-Ryan